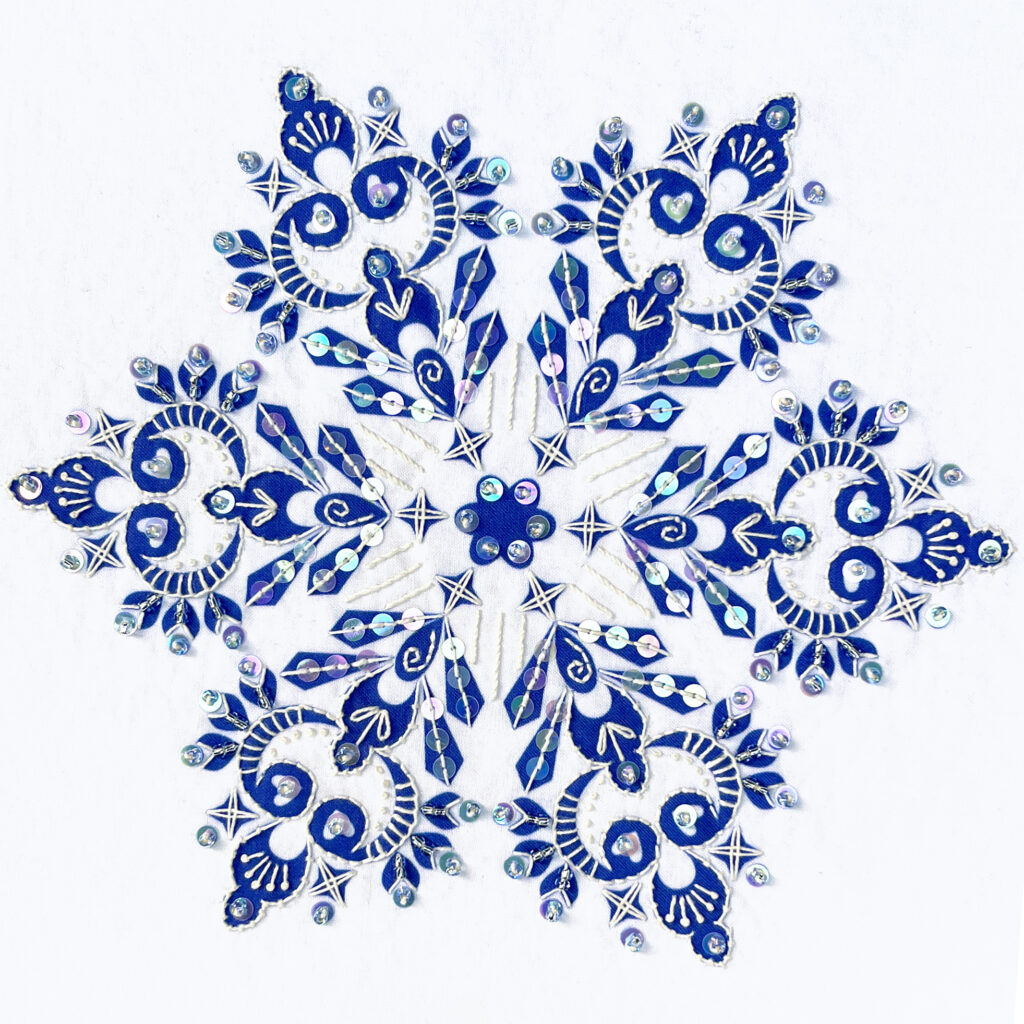 Hand Embroidery: Sparkling Snowflakes
Step into a world of winter wonder with this class crafting a hand-embroidered snowflake adorned with shimmering sequins and beads. Whether you're a novice or needlework enthusiast, get ready to elevate your creative skills and bring a touch of sparkle to your day.
Featured stitches in this project: back stitch, figure eight knot, pistil stitch, chain stitch, coral stitch, woven cross stitch, whipped back stitch, fly stitch, and blanket stitch incorporating sequins and seed beads.
There's a materials list with everything you'll need for this project below. In the lessons, you'll find a picture-in-picture view so you can see both the instructor and a close up view of the studio table so you can see every stitch step-by-step.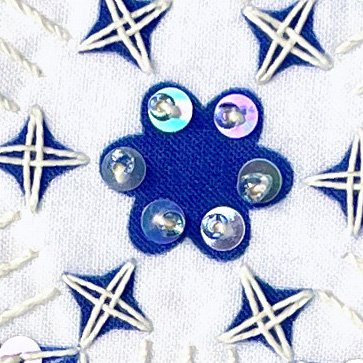 What's included in this class:
90 minutes of video lessons
Step by step demos from start to finish
Resources for materials & favorite tools
Lots of photos with close up views of the stitches
Lessons are accessible via your web browser on any device
What you'll need to provide for this project
• A materials kit including the printed snowflake panel, sequins and beads is available for $8 in my Etsy Shop.
• scissors, needle
• embroidery floss or perle cotton thread
• optional: an embroidery hoop or fusible fleece fabric
More details about colors, recommended materials, and sources for purchasing materials are included in the lessons. The materials & tools lesson is open to everyone so you can watch and collect your materials before your register for the class.
Make an heirloom!
This class has a specific project that we will work on together, but you can use these stitches for so many other things! This snowflake design gives you lots of opportunity to practice, just like a sampler, but at the end you get something you can make into heirloom seasonal decor. Stitch a table runner, a wall hanging, a pillow or frame your finished sample.
I'm trying something new. You should too.
This class is a hybrid. I also offer a live Zoom version of this class held on Thursdays at noon starting October 12, 2023. This on-demand version parallels those live lessons, so you can take the live class and use this pre-recorded version if you miss a lesson, need a review, or want to make another snowflake. If you want to take the live Zoom class, then this on-demand version is included with your registration. You can also choose to just do the on-demand version and work at your own pace, completing the lessons on your schedule whenever you want to stitch. There's a comments section in every lesson to ask questions if you need help.
Register now.
Cost: This class is $25.
Level: Intro/Beginner