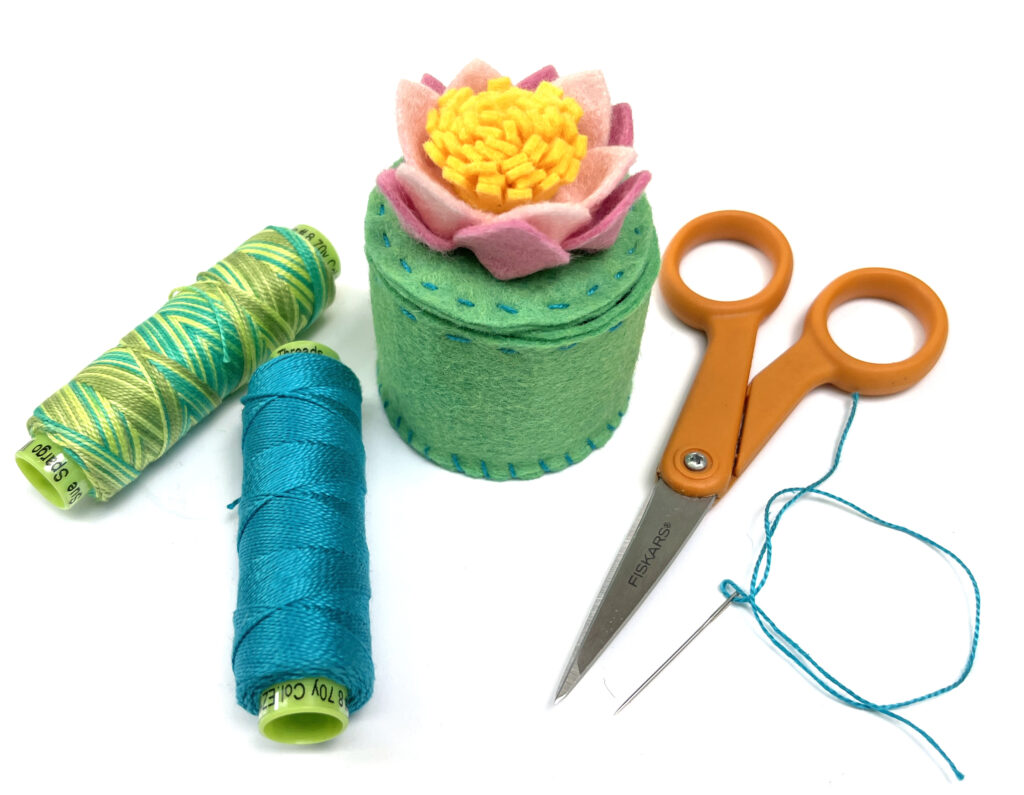 Waterlily or Sunflower Trinket Box
In this class, you'll learn to stitch a small trinket box with a waterlily or sunflower in full bloom on the lid. This little box is the perfect size for tiny gifts or storing odds and ends. The project takes about 2 hours to complete and your finished box is about 2 inches wide and 2.5 inches tall. It's a fun intro to embroidery and stitching with wool felt. You'll need just a few simple tools and a couple of sheets of felt to get started with your project.
There's a materials list with everything you'll need for this project below. In the lessons, you'll find links and specific details for the felt colors used in the samples or you can choose colors from your own stash. Video lessons all show a picture-in-picture view so you can see both the instructor and a close up view of the studio table so you can see every project step in detail.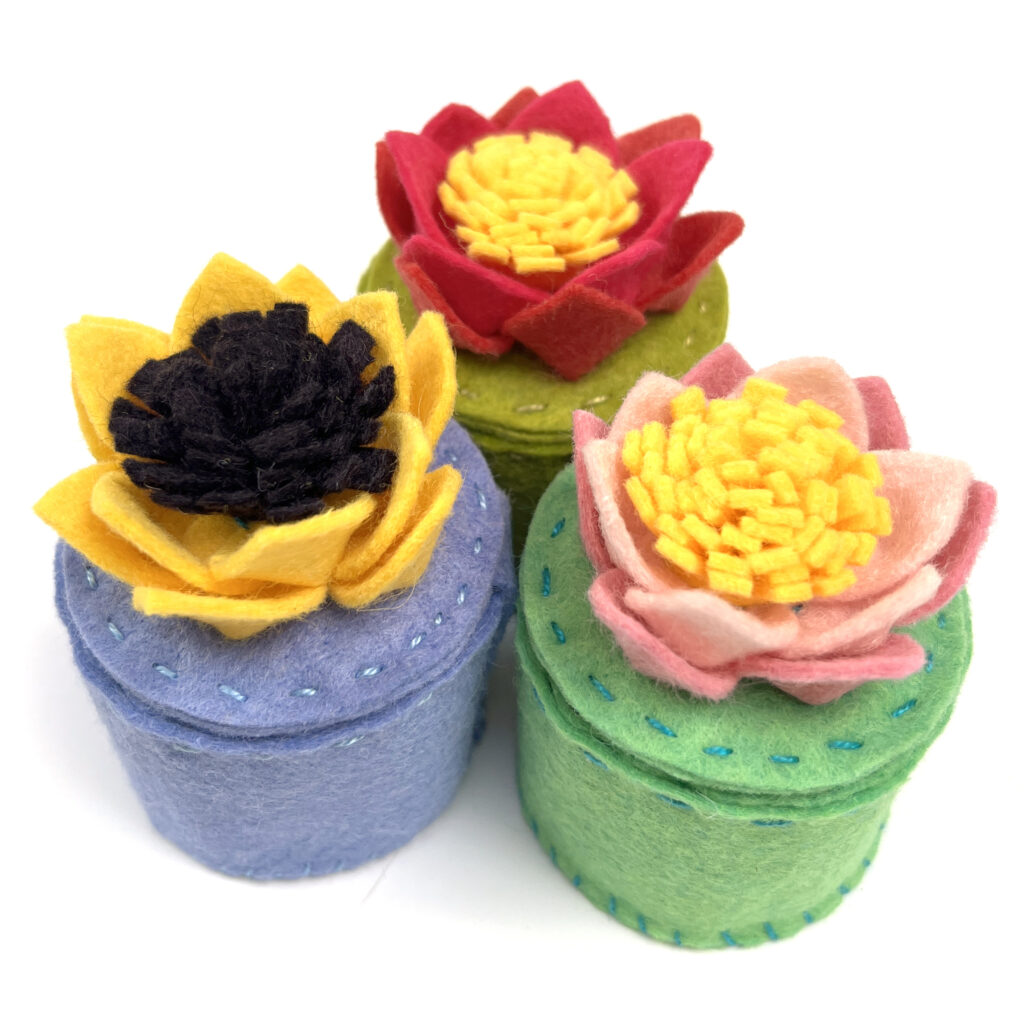 What's included in this class:
60 minutes of captioned video lessons
Printable pdf of pattern pieces
Step by step demos from start to finish
Resources for materials & favorite tools
Lots of photos with color & style variations
Lessons are accessible via your web browser on any device
What you'll need to provide for this project
• scissors, needle, glue stick, craft glue
• access to a printer to print the pdf of pattern pieces (1 page)
• 3-4 colors of felt (about 9×6 inches or a half sheet of each color)
• embroidery floss or perle cotton thread
• a small piece of recycled cardboard, light plastic or interfacing
• optional: freezer paper, rotary cutter, ruler & cutting mat
More details about colors, recommended materials, sources for purchasing materials are included in the lessons.
What students say about this class:
"A very fun & creative project. Easy to sew & assemble. Highly recommended." – Denise
"My 13 year old daughter and I took this class together. I was amazed that in just 2 hours were were able to put together this cute and functional waterlily box. A fun afternoon project!" – Kelsey
"The Waterlily Box was a delightful class!  Becka has easy to follow instructions.  The waterlily box is just darling, and I am looking forward to making a sunflower box." – Nancy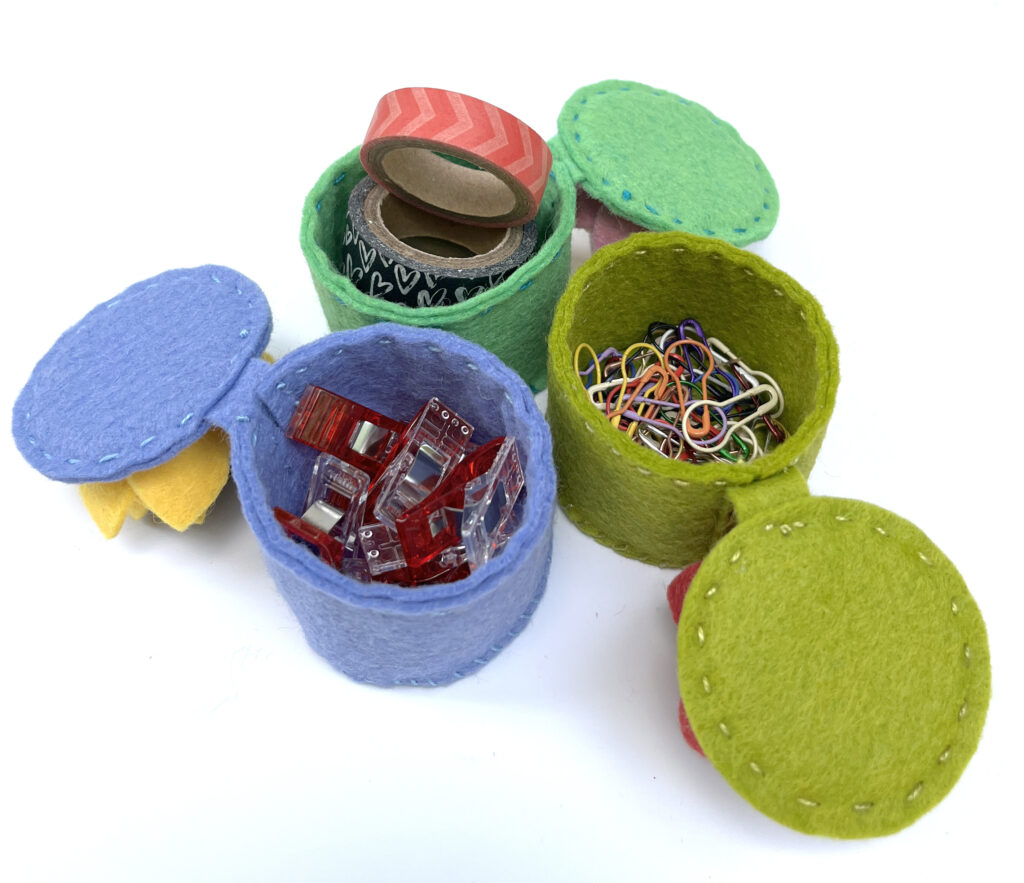 Register now.
Cost: This class is $8.
Level: Intro/Beginner